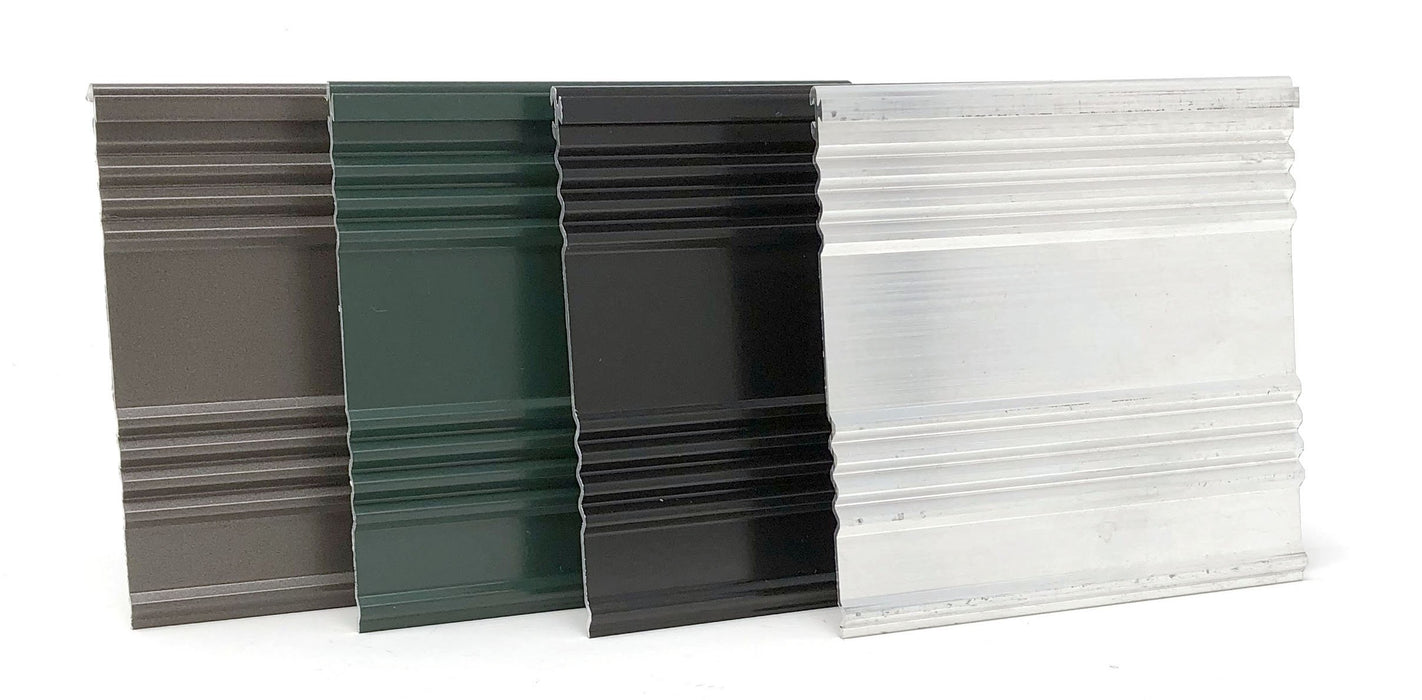 Permaloc ProSlide LT Edging - 61404 - 16 x 1/8" x 4" Green DuraFlex - 224LF per Carton
FREE SHIPPING
ProSlide LT™ is an economy grade aluminum landscape edging engineered for residential landscapes. ProSlide LT is designed to outperform plastic landscape edgings, which require annual maintenance and are prone to damage. ProSlide LT is simple to install, forming graceful curves and angles with minimal effort. The sliding connection system telescopes the top edges together, connecting adjacent sections with ease. A narrow profile assures your landscape will look great for many years.
Dimensions: 1/8″ x 4″ (3.2mm x 102mm)
Typically used on residential or light commercial applications. Excellent for curvilinear applications. Straight runs are attainable, but may involve labor due to product flexibility as compared to other products.